FRENCH BULLDOG - 2011 - BROOD "J"

"J" brood WALPURGIS NIGHT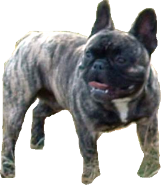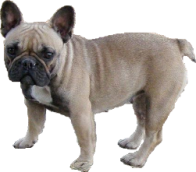 Father: CHM-HR. DANTE Hviezdoslavov Fan Bul Mother: HILDE FLAMINGO BULL
Šampion mladih Hrvatske = CHM-HR PRM - Prvak razreda mladih
JUNIOR BEST OF BREED CAC, R.CAC, BEST JUNIOR
Šampion Hrvatske = CH-HR
4 x BOB, 2 x CACIB, 1 x R.CACIB Born: 20.07.2011
4 x CAC, 2 x R.CAC, 3 x PRM
Pedigree puppies are HERE
!!! Please, wait a bit, that you can load all the pictures !!!

JUNIOR BOY
-
SOLD
for Rijeka, pedigree HR 10712 FBD

JUST MOMENT
-
SOLD
for Zagreb, pedigree HR 10713 FBD

JOHNNY WALKER
-
SOLD
for Trbovlje, SLOVENIA, HR 10710 FBD

JAZZ
-
SOLD
for Celje (SLO), pedigree HR 10708 FBD

JE T AIME
-
SOLD
for Dubrovnik, pedigree HR 10709 FBD

JURASSIC PARK
-
SOLD
for UMAG, pedigree HR 10711 FBD