REFERENCES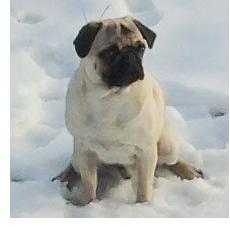 From: klaudio valkovic
Date: 27.4.
To: walpurgisnight
Subject: za gđu Miriam

GREETINGS!
Here's to you Mrs. Miriam send a few pictures of our Clown Face, which is at our election, now called King, which we bought from you a year ago. It is very sweet and cuddly and we are very satisfied with it and quickly learned some basic things like toilet facilities, etc. For now, we had no zdrastvenih problems with it and only have one problem and that is, if at all possible not to bay with us in bed, hahahahaha. And everything is ok and is a great little pet. Thanks for the advice we received from you regarding ljepi pug and receive greetings from Rijeka family Valković.



Šalje: Kristina Vučemil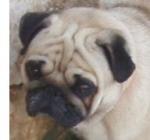 Poslano: 16. studeni
Prima: mirjam
Predmet: Pozdrav iz Zagreba
Dear Miriam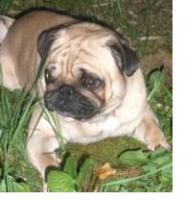 , you are one of your paintings of Henri (Walpurgis Night In My Heart) what I sent them to you before you are free to publish your comments on your site, along with word that Henry is one of the most beautiful pug in Zagreb, a favorite of dogs and their masters, all kak admire the beautiful and how sweet it is wrinkled snout ... kak is healthy and well-preserved ... I see what most of the other, barely pulling Sopila players ... and veterinarian Dr. Ljolje, and Dr. Iva (from Kozarac, Zagreb) also love him .... and always express praise about him ... . So amiable, obedient and good dog stvorenjce long we had (Henric is my dog 4.), lots and lots of greetings with a great desire to keep an eye on him. Tina



From: Marinela Karašić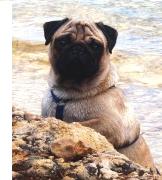 Date: 5.10.
To: Miriam
Subject: GREETINGS KRUŠEVICE

Dear Mrs. Miriam ... I want everyone to share their experiences with the first Mopsica. How do you know yourself, I had a lot of questions before buying pug and I had long sought. I was very picky when I found it's little wonder ... how is my Gaius was a gift I just had a mission to find him-such a perfect ...:-) When I returned, followed by questions ...:" Mr. . Miriam, what if he gets sick? What if you get epilepsy? What if I attack him as a skin disease, what if this, what if it ?..." Whether I was afraid that my little wrinkled little miracle would happen!
Ms. Miriam was full of understanding and patience to answer all my questions ... She let go and I choose my little miracle GAJ (Official RALPH Walpurgis Night)! I remember how she said that nothing nebrini, that each of the birth of her baby is protected as a small teddy bear! :-) ... It's true, everything is the way she told me and my baby has never been sick ... ...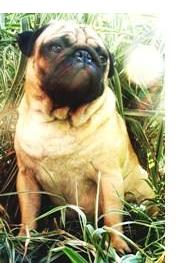 As I have from the beginning was full of questions, and now, when you simply need advice about my Mopsica, gosp.Miriam is always there ... regularly hear and know I can always ask and I would always get the answer ...!!! I advised her friend to pick up his engleziča, YUMBA Walpurgis night, going at Mrs. Miriam ...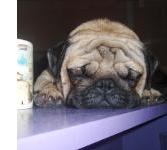 So she now shares with me this chance, and it also has a wonderful healthy and happy boy! Mrs. Miriam, thank you for our boys! :-).
I would advise everyone to go with this breeder for your puppy ... Thank you very much for the advice gosp.Miriam ... I'm glad what you are always there for our Gaius and me ... ... All your tips to us until now always help ... I must tell you that this little miracle that I got from you, such a pet I could only dream of! ... The first meeting, when I saw these big, big, happy eyes ... I knew ... it was on! ... Such a Mazu, and such Veseljka, and such a creature gently others can only wish ...:-) ... many thanks for such a beautiful creature! ... Our baby is grown now and the year and a half is a real man ... :-) Posed for you, so proud to send you few photos ..... A big greeting from Marinela and my dog RALPH Walpurgis Night!



From: bucko Date: 29.7.
To: Miriam
Subject: ENGLISH BULLDOG


Madame Miriam thanks for your advice and attention you give me. I'm sorry I'm so

far away from you so I am unable to come to meet with one so good and noble person like you. Me and my Boni have been 28.08.2010. in Zrenjanin on international dog show of all races, and I can tell you that we have a very good deal. We received an excellent rating and RCACIB.
Once again a big thank you and greetings from the Buck



From: MARTINA EKSELENSKI
Date: 6.5.
To: walpurgisnight

Hello, sorry for poor writing your tongue, but I hope to be understood. I am writing to you because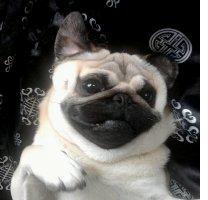 I have one of your dog in Slovenia - CORAL 09/03/2008. My pug is very beautiful and healthy! Smart and intelligent ... I went with him to school and it was excellent. My pug is my life and thank you for what you have. I am sending you a picture to see how adorable. It is very sociable ... very nice and smart and healthy dog! Greetings from Slovenia!!!!!!
Martina (Lara Crevatin)


From: Samantha Sertić
Date: 6.9.
To: Miriam
Subject: Recommendations

Our Dear Miriam, behold, today is my pug OGGY 1 year,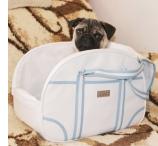 and we must inform you that in this first Year life there were no serious health problems, except for light cold. Above all, I am terribly happy with my little pug that you can not describe, especially as I had no one to go with him by a vet, but first examination, vaccination and chip. In cooperation with you, I removed all the glitches. I do not know whether people can understand what happiness is to buy a completely healthy, intelligent and smart pug without any problems, breathing not srce, not greedy and listen. It is now almost impossible to find, but here after my very bad experience with a kennel in Croatia, I accidentally found something unthinkable,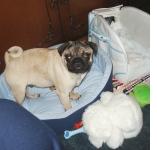 impossible. With a lot of skepticism and fear, quite by chance I called your kennel WALPURGIS NIGHT, when you told me and told me that you have a small baby-pug it was for me a great pleasure. Mrs. Miriam primarily want to write to anyone reading this is that it is true that some have read !!!!!!!!!!!!!!!!!!!!!!!
Gentlemen, I am an international banking financial adviser and professor of foreign languages and have a very stressful job and travel a lot, and the only one you can cheer and help you to download hundredth kg of stress is just your pet (turn to those who really love dogs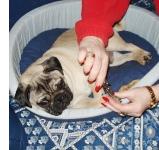 and other animal).
1.12.2008. I had to give sleep my Shar Peia, which I drove from Florida (USA) due to cancellation of the kidneys was 10 years old. From my 12 years of age anduntil today, when I have 50 years, I had the most beautiful dogs in their breeds. I must mention that in my life I have always bought "expensive" dogs and have never been sorry I did not pay the puppies "expensive." The reason for this is what you see in top kennel and top quality litter. Their owners just like Mrs. Miriam and her husband John, I can not afford bad dogs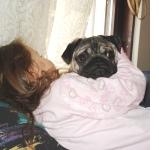 because they fell reiting. These two wonderful people, and their two children, who have dedicated their lives the most beautiful creatures and humanfriends, dogs, let us lovers pets, as well as customers, to buy the genetic quality puppies, raising a great love. Although this kennel, these noble people are individual and time dase play and devote attention to every doggy and his parents, and it is called LOVE. Duly take care about their health, and the paperwork, which means that the dogs when they are born,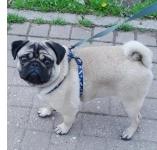 immediately registered in the Kennel Club as a registered kennel WALPURGIS NIGHT.
These people definitely do absolutely by the laws of the Republic of Croatia and the FCI. Ms. Miriam me when she sawthat I was interested in buying small puppies, and even now posed litter puppies and sent me an e-mail pictures that you can choose the puppies to see him until I come by it, because I was very sad loss my dog .When I came near them, I could choose my future pet of 2 beautiful pug.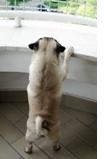 Ms. Miriam and her husband have theright people for the job, because it can only work well if you really love dogs and if you are a good person and very calm, as they are. Even considering the financial situation in the country, Mrs. Miriam has a lot of understanding and realizes that some people less purchasing power today tend to allocate such amount to puppies, so go out to meet people and you can pay in installments with the sales contract. That is not in the world dear gentlemen. With you, no one loses time, take only when you pay.
I was the middle of race dog that I had as I stated above, decided to race for small puppies and bought PUG. I can not tell you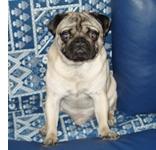 how happy I am that my pug absolutely healthy, no snore night (and when snore would not bother me), eat properly, drink, quickly learned to carry out and makes you just arrived in my apartment, is performed only makes the diapers for small puppies, they have to buy a DM or five shop-in. My pug OGGY is my remedy for stress and the largest in the world of tablet nerves. When I was hard - cheer me when I'm happy - amused me, but simply because of the constant in my travels near andmostly with me, but easier to endure all kinds of situation, it is my great LUCK.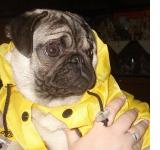 Since the new owners!
Please think carefully where and with whom you buy your pet! If youbuy a car, how will it pay? Mercedes, Aston Martin, Bently, Rolls-Royce or Porsche? Oh, and I must tell you, the Board is MY PUG AND CATEGORIES I AND CLASS will cost only thousands of euros!
For pugs can heareverything, even the veterinary college, that's one of the high-risk breed dogs because they are often ill and difficult to breathe, so they must operate, to gentlemen, they are smuggled puppies for 200 or 300 Euros! Ihope you understand that these dogs from the kennel Walpurgis night, absolutely not expensive, because in the first year, the imported puppies from some resellers,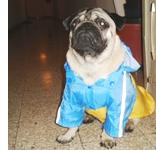 allow veterinarians to average between 8-10 thousand (cca 1.400 euros), if you want to get puppies from disease in puppies from above visit kennel veterinarian for vaccinations against rabies, chip first review, you required by law.
ALL WHO WANT TO BUY PUG, DEFINITELY RECOMMEND KENNEL WALPURGIS NIGHT, because of the best in the Republic of Croatia, AI one of the best EU, plus more, I'm happy what I met Mrs.Miriam and her family.
When you buy a puppy from the kennel, Walpurgis Night, carefully read all instructions and tips that you gave Mrs. Miriamand so act. Always in all things with it and consult a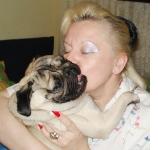 guarantee that you will always get a good and useful information, do not keep unnecessary for every littlething your puppies to the vet (because it can infect and there).You will buyat a healthy dog and it still all depends entirely on you, and that such a stay. I feedmy Oggy exclusively with Royal Canin SUPERPREMIUM food since it was always neat chair, neverdiarrhea, or shut. Whenvery hot, I give him yogurt and BioAktiv, he isa great summer. First you walk and walk until after he poured halfa glass of yogurt. Make sure that the dog never give anything directly from the refrigerator! Also according to the instructions of Mrs. Miriam, to be worn on the hands of a puppy down the stairs to the approximately 10 months. Best regards to all those who read this when i buy pug would like to contact you because we become family through our children.
And you, Mrs. Miriam and Mr. Ivan, and your daughters, and a nice greeting Inappropriate ROYAL your pets!
Samantha Sertić, Zagreb

Dear Samantha!
Your text has left me without words ...
Thank you for the compliment, thank you what hard work and love for our pets left in you so deep impression. Congratulations Oggyju on 1 birthday, and I believe that next year with it being so beautiful and happy as such.
I had the opportunity and I know your great family, some through the mail, some of them personally and you are very lucky woman!
Successful son, dear daughter, the beautiful granddaughter, a grandmother who is always in the background appears and says: Tell this to Mrs. Miriam, tell her that, as this Ozzy is Ozzy, and how it ... All this indicates that you are very happy together and modestly adding to my mopsić Oggy (official name Walpurgis Night OLD SPICE) also contributed to it.
:-)) Kiss to all of Miriam



From: IRA MLINAREK
Date: 14.7.
To: Miriam
Subject: Pictures, movies and greetings
Hello Mrs. Miriam!
I wrote you a long time ... I started writing today even two weeks ago and it has never been completed and send, always something fly in, someone should be me or Nixon decided that would be played barking, while the one not consecrated, so that we often no other than to address it.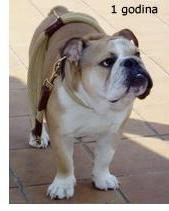 Our tot excellent progress. Most of all is that it is completely healthy and do not have with him any health problems, which I very happy. Yet the health of most.
In addition to what is still playful as when she came (perhaps even more), not much changed. I continue from day to day digs deep in things that he found the nose, all must see, the nose push everywhere, and particularly looking forward to my father when something works, where it is needed concentration. Such was the situation recently when we had to adjust the door to the corridor. This door, we agreed before his arrival and so distanced from the hallway stairs leading to the floor below him. The reason is that this was what are the steps twice more than normal, so we had the fear that could fall a number of them. Although Nixon grow up and smoothly overcome all forms and step height, the rest are the neck (to say) for each case. However, our little piggy decided to slightly edit the door so hard cast on the design of all pages that may occur. As the door was close to the wall, they can bite with side so so long running in them until the hook (which is kept closed) pull away from the wall. He made a (slightly above) a mess on all sides. After that we repaired numerous times while the door is not boring so we are now up two laths on one and other. Nixić now no longer bites his / her neck and not biteing wooden stairs, and my dad is sleeping peacefully. Funny in the whole story, as each repair Nixon persistently pushes shout to see what we do in his hall. He is a silly fool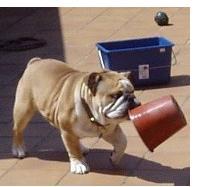 After we have edited a house (except the doors are the embellishment and livestock, the general joy of family), decided in order to deal with something else. Switched to demolish toys and their own beds. Yes, this was an unforgettable period in which we did not know whether we cry or laughed. The result of this period is this: after two bought bag, that their charge had by all parts of sister`s and my floor, Nixon is now sleeping on an old blanket which is (surprisingly) a full month of the whole. The only annoyance was that every 4-5 days I have to monitor because little needs to mark his bed, and so each blanket (mildly speaking) smells. Ah, the Nixon can not be bored, too much is imaginative.
Toys are also very interesting thing. I do not know if all the dogs, but at least the game his toys that he buy in Petshop. Currently, his favorite toys: Daddy`s boots for the garden, an old plastic jar for the flowers, plastic bottles, rope skipping and tennis ball, in short, everything that can be pursue and noise while working. From other "real" toys interesting to him is just a rubber bone, that is one of many, because each I chew on a bone so that after 2-3 weeks we have to get a new one.
The eating, of course, there are no problems.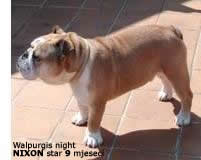 Eat all of which are grabs, so as parsley, which is my mother plants in the jar on the terrace, shock you, I carrots from another Pull it, and I chew walking terrace ... Besides that I uber, ga Eukanubom food, food from cans, cooked meats in soups and large quantities of fruit (apples, bananas, grapes, apricots, peaches and pears). In addition constantly gets his keksiće, dog chocolate, various dried vessels and all that nonsense can be found in the shop, for a reward or if he was really good. It is never enough and constant wire. I give him still 150 g of dry food and the add a little food from cans that he is finer. However, Nixon does not differentiate between fruit, meat, or your own food-all eaten from the pelvis the same speed. It is still horrible greedy, he should be on average 20 seconds to eat a whole meal, so he often half dose and giving a part by part. The digestion is no problem, everything is OK.
Otherwise, before the month started to pee like a real boy so sad leg rises everywhere around the house, on walks that do not speak. Feet up and when he does not have what urinate. The last time was a bit more peaceful than in the period when little by little the house was demolished, so you might say that it is now a decent and good. Here and there he escape the yellow minutes, but to me it was nice. To ask other household, may not be exactly agree, because they usually occur (something they "steal" and not return the lead to play lovicu the house, etc.), but to me it was funny. All of us crept right under your skin. Mam him began to call all my nicknames, babble him on all sides. It is most happy when out of the kitchen because it is always somewhat fine aroma. Tats on the other hand, when looking forward to see that there is something in his hands, and most identified with biscuit, according to him he always brings that. In fact, everyone is happy, especially when we come home and not see us more, but mostly to those who carry the food. Do not prostitute.
A week ago we were at the veterinarian that he cut a few nails and ga must weigh before. Nixon has a proud 23.5 kg and the vet said that is a wonderful all-harmonious, or skinny or thick, very dark, so we were very proud. Nixića our departure had to drag out from the clinic because there still remained small and šnjofkalo. Miracle of the dog ... Very happy ga drive. As soon as you see someone carrying the keys and go towards the entrance door, running like crazy and just waiting to ran to the car door so that even with the sides have no problems. This would be in shortly. Sending you some nice pictures and movies in which the Nixon playfully to besvijesti. Us was very nice, I'm sure it will be like you. Izmorimo ga every morning and afternoon after meal, and slept a good hour or two, and we can do some tasks by the house that with him were hardly possible (given that so curious, and everywhere must first push the nose).
And this I want you to put on your web page, that your future customers know, and my story: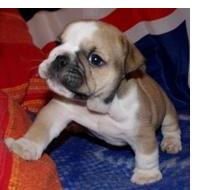 I always wanted to own a dog, since the younger age, as to almost every child. I have never worked excessive difference between the breeds, all we like, but before 2 years for around my zapeo a beautiful English Bulldog breed. It was the adult male, which I observed in a place where holiday. Delighted with its appearance, stance, and mostly sound that is produced mild-roktanjem. This day I decided that I will collect money and buy one such, regardless of the opposition folks. Hours passed, and I am spare, and after a certain amount collected has announced his household, to acquire a dog. At first there was opposition and displeasure, but after the first pictures pokazanih Nixon litters, and himself, things are rapidly changing. All of the rastopili when they saw a small nagužvanu buhtlicu with little paw and the big dark Okićem. Matter was resolved, we are buy a dog.
Nixića now we have a full 9 months and are not even remember how it was without him. He became part of our family the moment when I ga. as small and zbunjenog, brought with my dad in Zagreb. Now our lives a lot about his move. Let ga and mazimo to the extent that people often think that Pretjerujemo because he is still "just a dog." But we can not help you because Nixon is not "just a dog", it is our small buhtlica, even now when it is grown in the beautiful, adult, healthy Bulldog breed. We are satisfied with your selecting the kennel, Mrs. Miriam, as we get prekasnog quality dog without which our lives would not be thus fulfilled. Best Regards from Zagreb from all of us!
Ira
Dear Ira,
if you do not mind, I put your wonderful mail entirely. I believe that anyone will not be a problem what is lengthy, as you so wonderfully opisuješ coexistence with Nixon, that I simply enjoyed reading of your heart written word. We also believe that your experiences help some novopečena Bulldog owners or those who just want to be ... Thank you what is so brineš about our Nixon, really has developed into a beautiful Bulldog, is already the pride of our kennel. I was delighted when our puppy came to such a wonderful family as what is your, I'm what we are constantly in touch and what we regularly šalješ pictures and movies from Nixon. Think I might make another page with pictures of my dogs to new families ... I simply regret what many people do not enjoy as I am, seeing these beautiful pictures and love that emerges from them. Pusa Nixon and my entire family thank you very much for your care and love you have with you.
Human mom Miriam



From: zlatro
Date: 7.7.
To: Walpurgis night
Subject: Regards!

I have to admit right at the beginning that I am fascinated by your page and that peseki grown. A are simple. After fourteen years of estates peseki that we had to give sleepy because he was ill, my heart is still crying for him, and we all say that I am crazy because salaries for the animals, but no one knows how they are good and devoted man. Seeing your station confirmed I its own that the love between man and animals are sometimes stronger than anything. Nothing like it will not be able to replace, was an exceptional dog and best friend. Nevertheless, I know that life must go on, and so I have some random pages come to you. Beautiful is what you can do, so taking care of them and how much love and attention invested in it.
I know certainly with each new dogs that are born and poslijetku departed from you, you certainly are not easy. E, so now I am seeking your help. I would know what would be the price for mops, English and French Bulldog ... for now we are all beautiful, I must admit very umiljato look and I do not know exactly decide, but we feel that is missing someone beside me. I would grateful if you would like to write, because I plan to soon go to the sea, so I do and the way you drop, and if I decide bought some of the youngsters. Thank you very much for your website and every honor you for your care and love that you provide these small beings ... Regards from Zagreb! Iva
Dear Iva,
When you get this mail as what I received from you, I now feel a great pleasure and satisfaction to see my love through my dogs far and that my 30 year breeding experience and know someone and appreciate and recognize. Thank you for your beautiful words, I sent you detailed information for all 3 breeds and rejoice your visit to our Kennel.
Miriam



From: Miroslav Ranic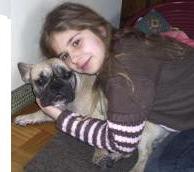 Date: 27.5.
To: Miriam
Dear Miriam!
I remember not so long ago, my daughter Valentine and her words, "Mom, Dad, want dogs, want the same onakvog that with one stricekom comes to tennis". Days nagovarala us to go see this puppy, and we are at the end of this report. It was a lovely black - white French bulldog. Only then began yet more requests to acquire a puppy, and often with tears at the end managed to extract the promise that we will obtain ga. We started off in search, and despite endless calling kennel, whose address we find on the Internet, we could not find puppy because currently no one has had a litter, or dogs for sale. Only then was the problems! Tears with Valentininog persons are not coming down for days, not helped, nor promise that we will get dogs for a couple of months.
He came and that day.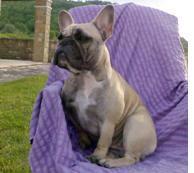 Wondering how to resolve the situation arises, again, I ransacked the internet and see the facts, the husband jumped kennel called Walpurgis Night. I called you and finally we get a long priželjkivani answer that you have a puppy for sale.We have entered into your yard when we spazio a little cream female who was approached by providing timid paw. I looked into her big brown fathersto me immediately gathered around the elections for the purchase. While we are Lycrom back in Buje only are we watching Valentine its Happiness was not the end.I am then, and the following month was still under the "impression"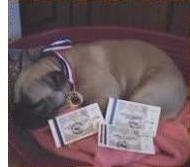 Well what I was supposed to?"Because I believe that ValentininaSRECA be short of breath, and Lycra that after a given time, virtually be" surplus "in apartment . Now that it's been 7 months and I can only conclude that the Lycra očarala my whole family to their looks, obedience, attention, loyalty, good nature, neatness, and the partial exception with which all the virtues. I did not believe that theFrench bulldog can Indent under the skin, the whole family.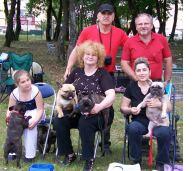 When we purchased from you Lycru noted that in any time we can hear if a problem occurs around Lycre (it's an illness, vaccination, or another issue).Then I felt that it was only on "commercial phrase," while we have not really convinced of the opposite, ie that you are a beautiful person who deals with dogs, primarily out of love, not only from the material used, or you are a good sensed and gentle person who is to take care of their dogs and they are no longer with you. In all this really have complete support from the wife of John, in which we were convinced, and the gathering during a CACIB in Croatia. In the end I can only conclude that from a sales relationship developed acquaintance that will surely no exaggeration cross and friendship.
Hello to everyone from the Sea of Lycre, Ljiljana, Valentine and Miroslav.
Dear Family Ranić!
No words can describe my happiness when I get such a wonderful letter ... You are special people, my dear, honest, full of love. It is these kinds of every grower wanted to to their puppy. And I'm happy about what I had the opportunity to introduce you more than that. We have received with your suprogom hospitality and were 2 to an unforgettable beautiful days, conducted in Istria. Our Walpurgis Night LYCRA is found in your beautiful home, she is a full member of your family. Thank you from the heart! Miriam



From: dubravka cejovic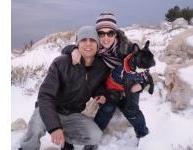 Date: 4.4.
To: miriam
Dear Miriam! I have no words with which to thank you for this small darling, only nowI am aware of how much we have changed lives.For his first birthday I have to thank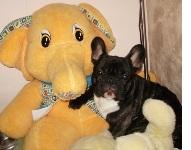 you because that was not you and your effort todayand it was him, and so no luck that was brought to our home. Thank you for every smile that was drew on our faces, and for all the advice. You have no idea how much I am grateful to him, for us it is special, he has made our life more beautiful, ah yes, that fencing is waiting when he said in a ga positive way to leave and nadem. Thank you once again from the heart. It loves you and welcomes teams from Dubrovnik
Lennon, Adnan i Dubravka
Dear Dubravka and Adnan!
I do not need special thanks for your Darling. That I thank you, what gave him a such a beautiful home and I'm what you uljepšao your lives. Walpurgis night Lennon was when you came in a beautiful French Bulldog.
I hope that soon and to your promise to me ga come and live show, is my happiness when my little ragged balls to go, see it after some time that stasali in beautiful adult dogs.
Send a kiss for all. Miriam

UP